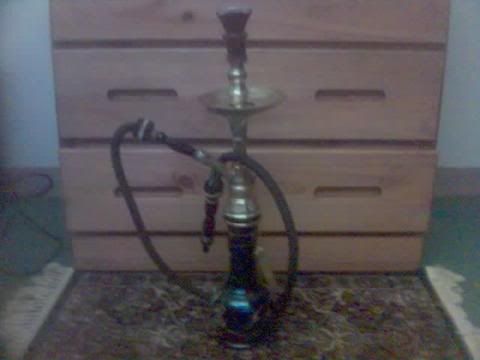 Look at it... sitting there waiting to be used.

I have wanted to smoke since saturday but I have nobody to smoke with. Andrew keeps on saying he will and then doesn't.

Than tonight a couple people said they would, then they were nowhere to be found.

I really really want nargile!!! I haven't had it in a while...